Paul Stubbs, PhD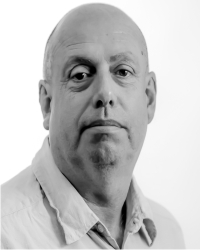 E-MAIL:
pstubbs@eizg.hr
JOB TITLE:
senior research fellow in permanent position
POSITION:
senior research fellow in permanent rank
Education
1988 PhD at the University of Bath, Great Britain (social sciences - sociology)
1985 university degree at the University of Warwick, Great Britain (social work)
1981 MA at the University of Leicester, Great Britain (sociology)
1980 university degree at the University of Hull, Great Britain (social sciences)
Employment and work experience
since 2003 - The Institute of Economics, Zagreb
1997–2003 - University of Sheffield (associate senior researcher)
1994–1997 - Metropolitan University of Leeds, England (researcher-associate at the Department for International Social Policy Research and visiting researcher at the Social Work Study Center of the University of Zagreb)
1990–1992 - University of Bradford (lecturer in social work at the Department of Applied Sciences)
1988–1990 - social worker of the Family Service Unit, Liverpool, England
Fields of interest
Poverty, Inequality and Social Exclusion
International Actors and the Reform of Social Protection Systems
Global Social Policies
Urban Social Movements and Left-Green Politics
Socialist Yugoslavia and the Non-Aligned Movement
Social and Environmental Impact
Selected bibliography
Paul Stubbs (ed.) (2023) Socialist Yugoslavia and the Non-Aligned Movement: social, cultural, political and economic imaginaries. McGill-Queens' University Press, forthcoming.
Paul Stubbs (2021) "Yugocentrism and the Study of the Non-Aligned Movement: towards a decolonial historiography", History in Flux 3: 133-155.
Paul Stubbs (2019) "Towards a Political Economy of Social Welfare in Croatia", Economic Annales 223: 105-136.
Paul Stubbs and Noemi Lendvai-Bainton (2019) "Authoritarian Neoliberalism, Radical Conservatism and Social Policy Within the European Union: Croatia, Hungary and Poland", Development & Change 51(23): 540-560.
Sofiya An, Tatiana Chubarova, Bob Deacon and Paul Stubbs (eds.) (2019) Social Policy, Poverty, and Inequality in Central and Eastern Europe and the Former Soviet Union: agency and institutions in flux. Ibidem-Verlag.
Paul Stubbs (2018) 'Slow, Slow, Quick, Quick, Slow: power, expertise and the hegemonic temporalities of austerity', Innovation 31(1): 25-39.
Rory Archer, Igor Duda and Paul Stubbs (eds.) (2016) Social Inequalities and Discontent in Yugoslav Socialism. Routledge.
List of publications (Croatian Scientific Bibliography – CROSBI)
Vrh